Build Back Better: Why we all need to become Changemakers and join the Social Economy
"The secret of change is to focus all of your energy not on fighting the old but on building the new." Socrates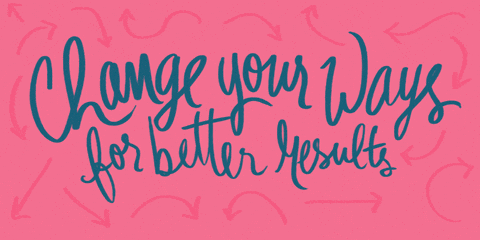 The Covid-19 crisis has exposed susceptibilities within businesses, systems, supply chains, communities, our economy and our environment. In this week's blog as part of my series, Build Back Better: Why We all Need to Become Changemakers, I'm looking at how, by building a social economy, putting people and planet centre stage we can create a resilient, sustainable system to withstand any shocks the future may bring.
Covid-19 has demonstrated the interconnectedness of our natural, social and economic systems, and has given us a wake-up call showing unequivocally what results from short-term thinking and not creating for people and planet. Reality has bitten back hard and for businesses, it's clear that building back better is about much more than corporate social responsibility or tokenistic promises. It is about aligning our economy, our businesses, our activities and our values with the natural and social systems on which they depend.
Previously I have written and talked about my decade long research on changemakers, with 200 featured in my book Generation Share. As I have revealed in earlier blogs, changemakers have 6 key attributes. The first attribute is the ability to share and collaborate. So how can we as businesses, citizens and communities use these traits and insights to ensure we build back better?
Build Back Better Through Sharing and Collaboration
In the last six months, we've seen organisations such as the World Economic Forum launched campaigns such as The Great Reset.
In the UK, a network of organisations, teachers, healthcare workers and young people led by Green New Deal UK have come together to create a Coronavirus recovery plan that Builds Back Better.
The We Mean Business initiative is a global non-profit coalition working with some of the world's most influential businesses to take action on climate change. Working to catalyse business leadership they aim to drive policy and accelerate the transition to a zero-carbon economy.
The changemaker trend of sharing and collaboration pre-dates the pandemic of course and the need to work collectively to solve our pressing global problems has been on the rise over the last decade. In August 2019, members of The Business Roundtable an American association of CEOs announced a redefinition of corporate purpose to benefit all stakeholders: customers, employees, suppliers, communities and shareholders. The statement, signed by 181 CEOs states:
"Each of our stakeholders is essential. We commit to deliver value to all of them, for the future success of our companies, our communities and our country." The idea of mission driven businesses – or enterprises that share responsibility, resources and opportunities has been an important growing trend. Previously I have written about how businesses can no longer focus solely on profit and how those who do will simply not survive.
B Corps or 'benefit corporations' are businesses that balance purpose and profit. They have a legal obligation to consider the impact of their decisions on their workers, customers, suppliers, community and the planet.
With B Corps now in more than 50 countries worldwide, they represent a community of leaders driving a global movement of people who use business as a force for good. These businesses understand that society's biggest challenges cannot be solved by governments and charities alone.
The COVID Response Alliance for Social Entrepreneurs is a new collaboration between over 50 global organizations to support social entrepreneurs in sharing knowledge, experience and responses to alleviate suffering and advance new models of change for a more equitable, inclusive and sustainable world.
Alliance members currently support more than 15,000 social entrepreneurs and help 1.5 billion people in over 190 countries who are working to serve the needs of excluded, marginalized and vulnerable groups – many of whom have been disproportionately impacted by the pandemic.
We know that the COVID-19 crisis is testing companies' commitment to social purpose. A six-country consumer survey published by Fleishman-Hillard showed that 89% of consumers said they expect employers to be generous and creative in mitigating the impact of the pandemic on their workers and understand the need for shared responsibility.